Do You Have A Machining Project We Can Help With?
Precision Molding and Machining specializes in machining services and custom manufactured tight tolerance machined enclosures for the military, telecommunication, and medical devices industries in Reno and Sparks, NV.  We also produce products for specialty electronics, material handling, automotive and commercial industries.
Reno & Sparks Precision Machining Services

Precision Molding and Machining is a CNC machine shop in Reno and Sparks, NV that utilizes four vertical CNC mills. In fact, one is the new VF5SS and two of these are new (2020) HAAS VF2SS's with 4th axis rotaries, automated probing systems, and Pierson Vacuum work holding systems.  Additionally, we have surface grinding, EDM, and Lathe turning capabilities.
We continue to invest in equipment and our people in an effort to meet our customer's growing needs and expectations. We are a machine shop capable of machining a wide variety of materials from plastics, aluminum, copper, brass to steel and exotic alloys.
State-of-the-Art CNC Machining Equipment
With state-of-the-art equipment, cutting-edge methods, and a commitment to excellence, we continue to set high standards for metal machining services. Our team is one of the best at offering customized, top-grade solutions that are perfectly crafted to meet a client's needs.
CNC machining services near Reno & Sparks, NV
• CNC machining services
• CNC cutting services
• grinding services
• CNC milling services
• turning services

Our expertise continues to showcase our dedicated approach to offering premium-grade solutions.
By choosing us, clients will know they are getting the best in the region for high-quality metal machining services. We are a top of the line team that continues to be a go-to option for hundreds of clients in town.
Seamless Prototypes

Want to create a precise prototype that brings your vision to life? Each client is unique when it comes to their underlying requirements and that's something we are used to. This expertise and attention to detail are what allow us to set high standards. We take the time to work through each detail with the client before moving forward with the metal machining. This allows us to work through the nitty-gritty details well in advance while making sure your timeline adheres to every step of the way.
Quick Turnaround
Don't like the idea of having to wait for your project to come to life? We have quick turnarounds for all types of metal machining projects. This is critical for those who want to set a strict timeline and want to make sure the right approach is taken. If you want to make sure the project goes ahead as planned, feel free to reach out to us and set a customized timeline in minutes.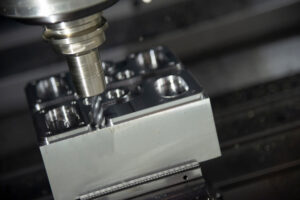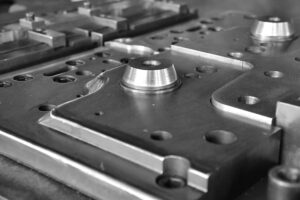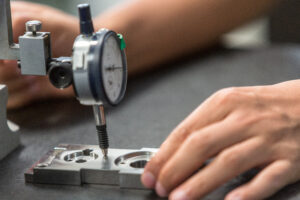 Professional-Grade Precision Metal Machining Prototypes & Projects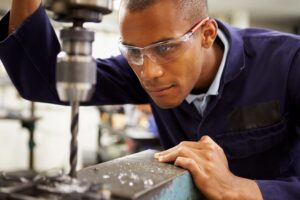 The results are what matter the most when it comes to your prototypes and metal machining projects. We take the time to go through each relevant detail to figure out what's required. Due to our years of experience, each project is handled with care and only the best specialists work on your project(s). We are proud to offer a wonderful selection of high-end services to help create the perfect solution. When it comes to finishing and precision-based solutions, we are the number one fit in town!
Reputable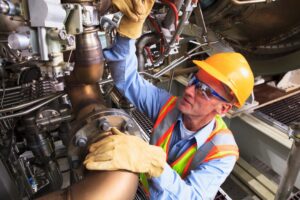 Reputation is the name of the game when it comes to elite metal machining services. This is why we are proud to offer a wonderful selection of options that are perfect for your requirements.
Having helped hundreds of clients over the years, we are a reputable team that continues to grow in stature. Whether it is using the best CNC machines, new-age methods, and/or customizable elements, we are always ahead of the game. We have been acknowledged for setting high standards and being an industry leader when it comes to top-end CNC machining solutions.
With us, you are going to see impressive returns and the solution will be tailored to your project's guidelines. This allows you to focus on the remaining elements of your project without worrying about the prototypes or finished results.
Safety Standards
We realize safety is a must. This is a top priority for our team and something we take very seriously.
These are the reasons why we are the best option for all metal machining needs both in the short and long-run. To learn more about our metal machining services, please feel free to call us and book a detailed appointment with one of our trusted specialists.
We look forward to working with you on your next project. Reach out today to receive a quote.